"Our goal is a chemical-free native habitat with stands of successive blooming trees, shrubs, cover crops and endangered wildflowers; all for the benefit of healthy honey bees and native pollinators."
Carol Hagen, Bucksnort Sanctuary Co-founder and Director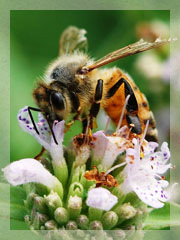 AMERICA IS EXPERIENCING A RESURGENCE OF NATIVE GARDENING
The sanctuary honey bee habitat plan to supplement volunteer native plants will take six years; our goal is to provide optimum and overlapping nectar and pollen sources from the earliest spring into winter. The center piece of this plan are hundreds of Sourwood trees (Oxydendrum arboreum) and Black Locust trees (Robinia pseudoacacia) that survived the 2008 hardwood harvest followed by a forest fire in 2010. Grasses and under growth are returning and the property is covered with a potash rich top. Our reference for native species are the 1806 District Surveys instituted by legislative order in the Tennessee State Assembly. Our practical guides for large scale landscaping are listed below:
"Attracting Native Pollinators" published by the Xerces Society, www.xerces.org

Pollinator Conservation Handbook published by the Xerces Society, www.xerces.org
"Selecting Plants for Pollinators Regional Guide" published by Pollinator Partnership and North American Pollinator Protection Campaign, www.plantnative.org
Our research is specific to
Nashville, Tennessee
, which is located in the Eastern Broadleaf Forest - Continental Province Eco-region. German honey bees (
Apis mellifera
L.) were introduced to Tennessee in the 1700's by settlers arriving from the eastern colonies. However, approximately 500 native bee species are indigenous to middle Tennessee and have pollinated our forests and riverbanks for thousands of years.
We are advocates of the American resurgence of native gardening; our planting plan includes American Linden or Basswood (Tilia americana), shrubs and wildflower species historically treasured by our region's European pioneers and the Shawnee native people. Many common indigenous species are currently cataloged by commercial agriculturist as weeds, and therefore targeted for field eradication. This is unfortunate because entomologists have confirmed symbiotic relationships between endangered wildflowers and the shapes of their specific "partner" pollinators. When we loose a plant specie, it can be assumed we endanger its pollinator.
Most of what you read on this website can be adapted to urban and suburban gardens or guerrilla gardening; guerrilla gardening refers to the free casting of flower seeds in empty lots, green space along curbs and medians.
Readers living outside our region
are encouraged to apply what you learn about providing abundant forage to your specific Eco-region. A website for determining your region is:
http://www.plantnative.org/
---
BUCKSNORT HONEY BEE SANCTUARY - A Synopsis of Our Plan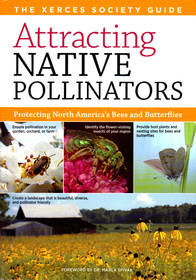 I spent nine months researching plant species as a means to ensure a middle Tennessee sanctuary would adequately provide year round forage and stores of honey and pollen for honey bees. Then I discovered "Attracting Native Pollinators" - I'm pleased to report that my "plan" resembled the Xerces Society philosophy so closely that I joined the organization and ordered this book. Since then I have found a wealth of "native gardening" references that I am pleased to share.



(c) Queen Bee Pollinators, 7741 Buffalo Rd., Nashville, TN 37221 - 615-828-8405
Please Note: Bucksnort Sanctuary is a private venture and currently not open to the public.

---